Let's recall: On January 18, negotiations about the new EU copyright law came to an abrupt halt after member state governments failed to settle on a common position on Article 13, which would force internet platforms to censor their users' posts using upload filters.
Without such an agreement, the final "trilogue" meeting, at which the law was supposed to be finalised together with representatives of the European Parliament, had to be called off – and time was running out, with EU elections that will reshuffle all the cards looming in May.
Contrary to some reports, though, Article 13 was not shelved because a majority of EU governments have come to understand that upload filters are costly, error-prone and threaten fundamental rights.
Without doubt, the unprecedented public opposition contributed to 11 member state governments voting against proceeding, up from just 6 last year. Still, there remained a majority in favour of Article 13 in general – just disagreement about details. This has now been resolved, and the process of enacting the law is back in motion – read on below.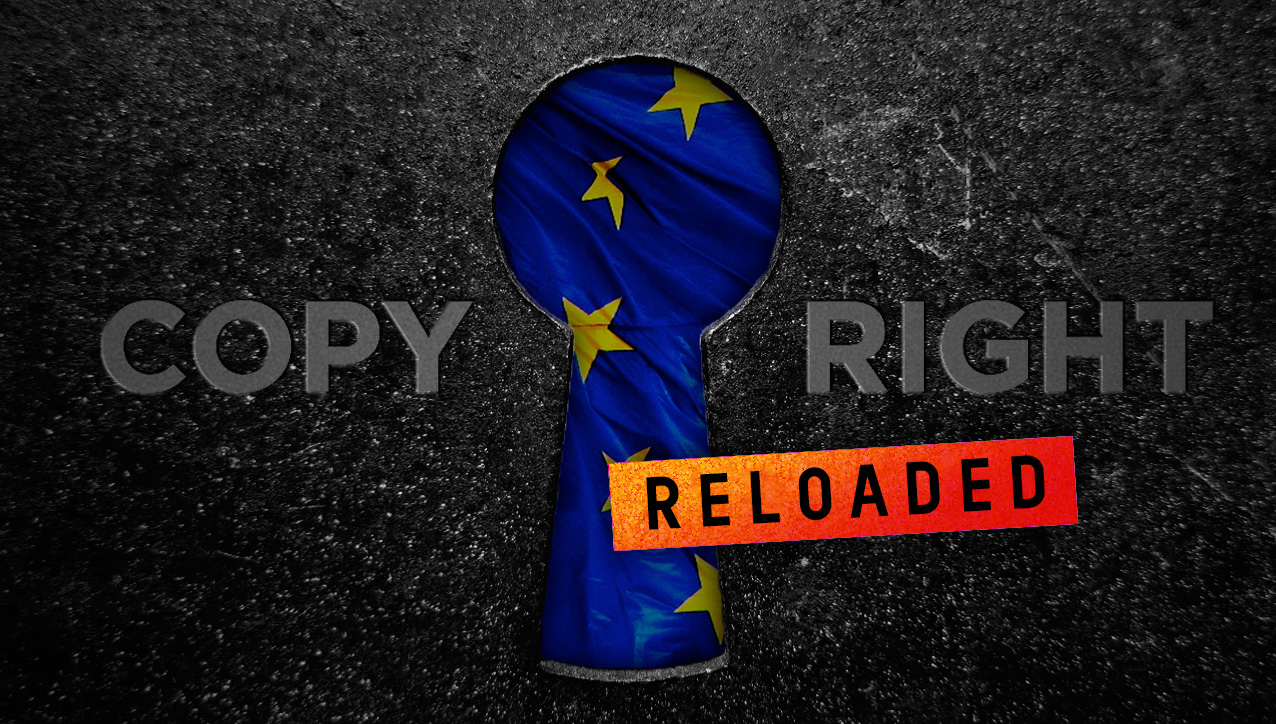 An agreement required a compromise between France and Germany, who due to their size can make or break a majority. Both support upload filters – they just couldn't agree on exactly who should be forced to install them:
🇫🇷  France's position:
Article 13 is great and must apply to all platforms, regardless of size. They must demonstrate that they have done all they possibly could to prevent uploads of copyrighted material. In the case of small businesses, that may or may not mean using upload filters – ultimately, a court would have to make that call.
(This was previously the majority position among EU governments, before Italy's newly elected government retracted their support for Article 13 altogether.)
🇩🇪 Germany's position:
Article 13 is great, but it should not apply to everyone. Companies with a turnover below €20 million per year should be excluded outright, so as not to harm European internet startups and SMEs.
(This was closer to the European Parliament's current position, which calls for the exclusion of companies with a turnover below €10 million and fewer than 50 employees.)
What brought them together: Making Article 13 even worse
In the Franco-German deal [PDF], which leaked today, Article 13 does apply to all for-profit platforms. Upload filters must be installed by everyone except those services which fit all three of the following extremely narrow criteria:
Available to the public for less than 3 years
Annual turnover below €10 million
Fewer than 5 million unique monthly visitors
Countless apps and sites that do not meet all these criteria would need to install upload filters, burdening their users and operators, even when copyright infringement is not at all currently a problem for them. Some examples:
Upload filters required
Discussion boards on commercial sites, such as the Ars Technica or Heise.de forums (older than 3 years)
Patreon, a platform with the sole purpose of helping authors get paid (fails to meet any of the three criteria)
Niche social networks like GetReeled, a platform for anglers (well below 5 million users, but older than 3 years)
Small European competitors to larger US brands like Wykop, a Polish news sharing platform similar to Reddit (well below €10 million turnover, but may reach 5 million visitors and is older than 3 years)
On top of that, even the smallest and newest platforms, which do meet all three criteria, must still demonstrate they have undertaken "best efforts" to obtain licenses from rightholders such as record labels, book publishers and stock photo databases for anything their users might possibly post or upload – an impossible task. In practice, all sites and apps where users may share content will likely be forced to accept any license a rightholder offers them, no matter how bad the terms, and no matter whether they actually want that rightholder's copyrighted material to be available on their platform, to avoid the massive legal risk of coming in conflict with Article 13.
In summary:
France's and Germany's compromise on Article 13 still calls for nearly everything we post or share online to require prior permission by "censorship machines", algorithms that are fundamentally unable to distinguish between copyright infringement and legal works such as parody and critique.
It would change the web from a place where we can express ourselves (with some moderation applied after-the-fact on platforms) into one where big corporate rightholders are the gatekeepers of what can and can't be published in the first place. It would allow these rightholders to bully any commercial site or app that includes a posting function.
European innovation on the web would be discouraged by the new costs and legal risks for startups – even if they only apply when platforms turn 3 years old, or achieve some success. Foreign sites and apps who can't afford armies of lawyers would be incentivised to just geoblock all EU-based users to be on the safe side.
Now everything hinges on the European Parliament
With this road block out of the way, the trilogue negotiations to finish the new copyright law are back on. With no time to lose, there will be massive pressure to reach an overall agreement within the next few days and pass the law in March or April.
Most likely, Germany's and France's compromise will be rubber-stamped by the Council on Friday, 8 February, and then a final trilogue negotiation will take place with the Parliament on Monday, 11 February.
MEPs, most of whom are fighting for reelection, will get one final say. Last September, a narrow majority for Article 13 could only be found in the Parliament after a small business exception was included that was much stronger than the foul deal France and Germany are now proposing – but there's unfortunately no reason to believe that Parliament negotiator Axel Voss will stand his ground and insist on this point in trialogue. Instead, it will come down to the final vote in the plenary in March or April, where all MEPs have a say.
Whether MEPs will reject this harmful version of Article 13 (like they initially did last July) or bow to the pressure will depend on whether all of us make clear to them:
If you break the internet and enact Article 13, we won't reelect you.Tweet this!

➡️ You can quickly and easily email your MEPs using this tool at SaveYourInternet.eu.
To the extent possible under law, the creator has waived all copyright and related or neighboring rights to this work.