The European Parliament today finalised its position on copyright reform. It voted to make nothing but cosmetic changes to the controversial plans for upload filters and a "link tax".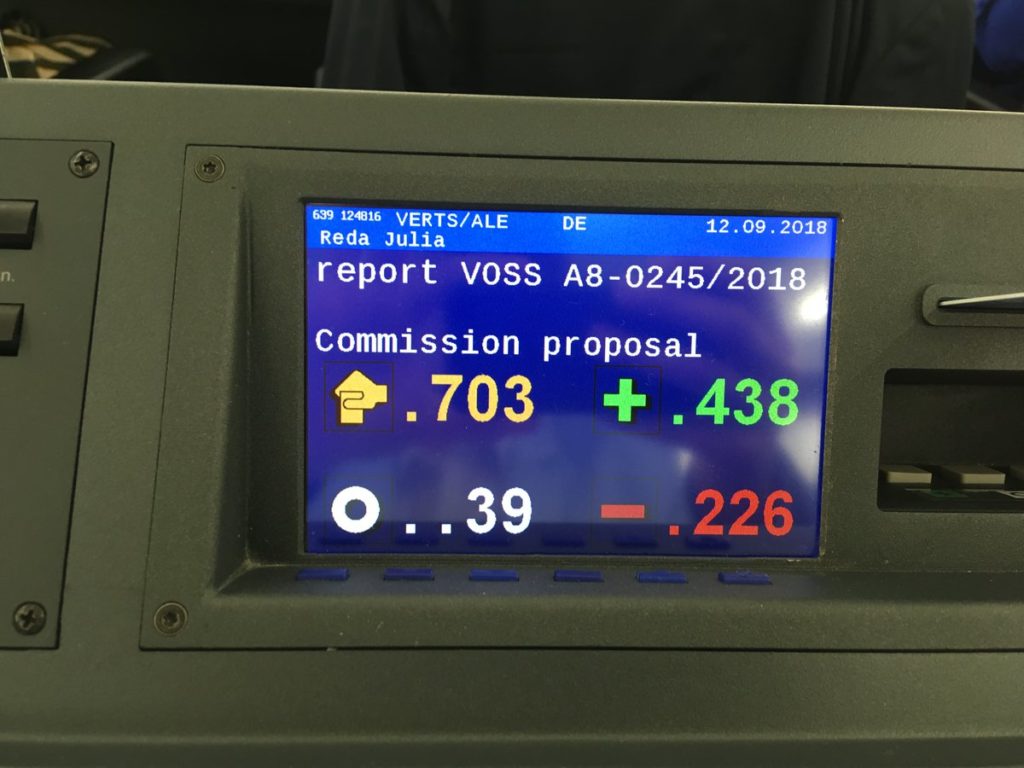 Today's decision is a severe blow to the free and open internet. By endorsing new legal and technical limits on what we can post and share online, the European Parliament is putting corporate profits over freedom of speech and abandoning long-standing principles that made the internet what it is today.
The Parliament's version of Article 13 (366 for, 297 against) seeks to make all but the smallest internet platforms liable for any copyright infringements committed by their users. This law leaves sites and apps no choice but to install error-prone upload filters. Anything we want to publish will need to first be approved by these filters, and perfectly legal content like parodies and memes will be caught in the crosshairs.
The adopted version of Article 11 (393 for, 279 against) allows only "individual words" of news articles to be reproduced for free, including in hyperlinks – closely following an existing German law. Five years after the 'link tax' came into force in Germany, no journalist or publisher has made an extra penny, startups in the news sector have had to shut down and courts have yet to clear up the legal uncertainty on exactly where to draw the line. The same quagmire will now repeat at the EU level – no argument has been made why it wouldn't, apart from wishful thinking.
The Parliament will now enter into final negotiations with the Council, representing the member state governments. Unfortunately, all the concerns by academics, experts and internet users that led to the text being rejected last July still stand. Unless filters are explicitly excluded in the negotiations, public protest will only increase and the entire Directive may well still be rejected when it comes up for a final vote right before next year's European elections.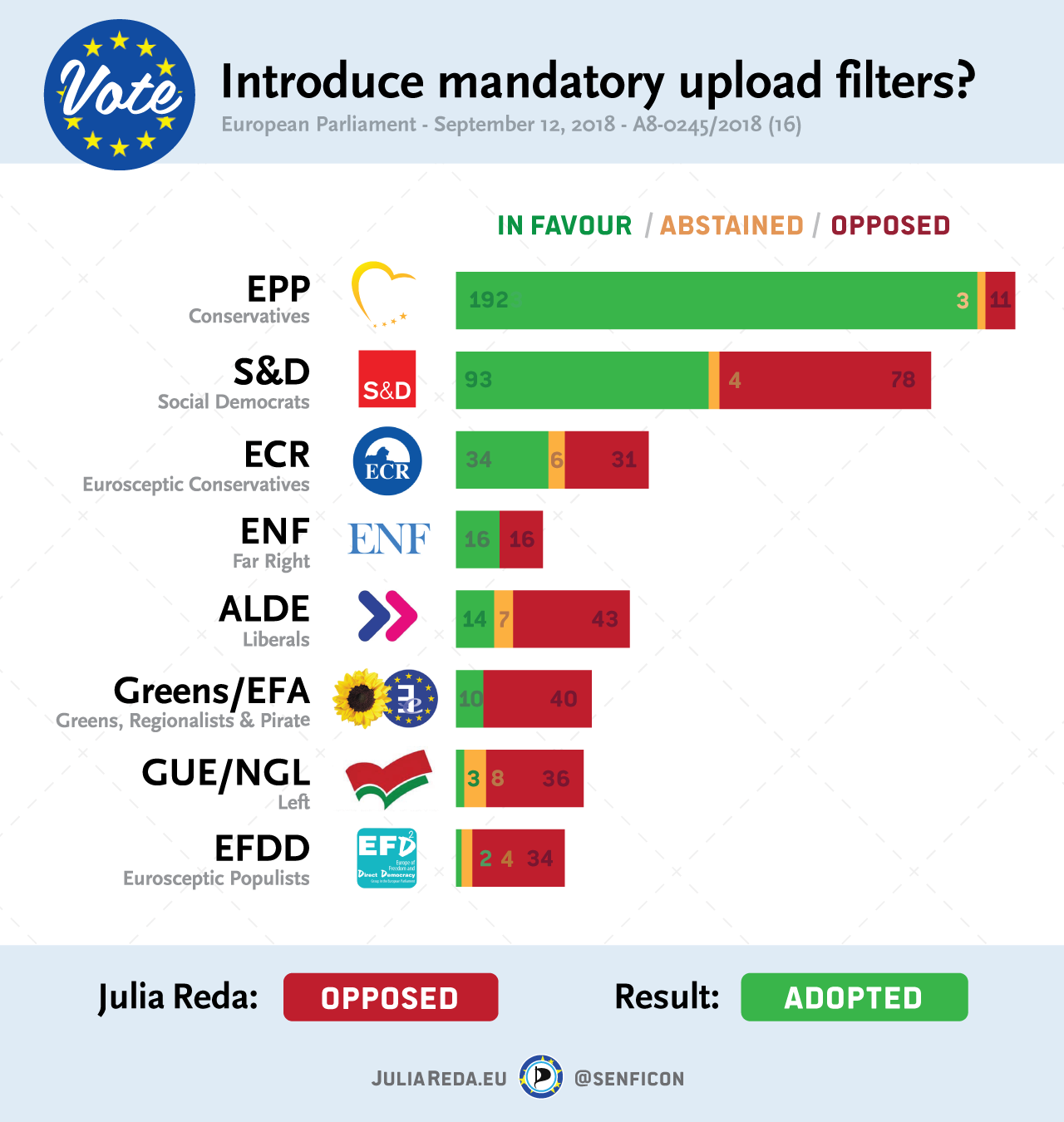 Stay tuned for a comparison between the Council and Parliament positions on the controversial articles.
To the extent possible under law, the creator has waived all copyright and related or neighboring rights to this work.