Eighteen months have passed since the outgoing digital chief of the EU, Neelie Kroes, made a passionate appeal: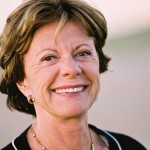 We have done preparatory work, dialogues, public consultations, legal and economic studies. We have endlessly assessed, examined, analysed. Now it's time to act. Our single market is crying out for copyright reform.
When Günther Oettinger took over more than one year ago, with clear instructions by the Commission President to "break down national silos" in copyright, he swung into action – releasing new preparatory work, new dialogues, new public consultations, new legal and economic studies.
Today, he laid out the next steps. It's a bold plan to… "assess" (6×), "examine" and "further analyse".
Last summer, the European Parliament told the Commission (the only EU body that can propose laws) what action it expected to see in the Reda report. Though a number of my common-sense proposals were not adopted, I managed to defeat many attempts to make bad additions, keeping it an overall progressive call for reform.
Did the Commission listen? Let's examine how the newly announced plans measure up:
Copyright reform Scorecard
Issue
Commission plans
End geoblocking

The Portability regulation presented today addresses geoblocking for temporary travel only.
The Commission is announcing a review of the Satellite & Cable directive, which could enable more cross-border access to broadcasters' content.

These are first steps in the right direction, but geoblocking will be here to stay on sites like YouTube. We need more than just "roaming for Netflix"!

Minimum standards for copyright exceptions

The Commission wants to harmonise a limited number of exceptions, but the announcement is still quite vague.

It's doubtful this timid approach will deliver a minimum standard users can rely on.

Legalise everyday online creativity
The Reda report asked the Commission to find solutions for transformative uses common today (remixes, mashups, fan fiction etc), but there is no mention of this in the Commission plans.
Allow Text and Data Mining

The Commission is planning a harmonised exception for this contemporary research method, but narrowly restricted to 'public interest research organisations'.

This restriction may end up contributing to legal uncertainty instead of removing it. Anyone should be allowed to analyse data they have legal access to in an automated way.

Ensure Freedom of Panorama

The Commission is considering whether the Freedom of Panorama exception needs to be clarified.

After MEP Cavada proposed an EU-wide restriction on the right to freely use photos one has taken in public space, 555,225 petitioners joined me in convincing the Parliament to drop these plans. That this issue is now on the Commission's radar is to their credit – but we will need to keep pushing that all of the petition's demand is met: Full freedom of panorama in all countries.

Reject ancillary copyright

The Commission is inexplicably still considering to introduce a 'Google News snippet fee' at a European level

The Parliament had voted down suggestions to call for this bad idea multiple times, and instead particularly criticised the Spanish implementation in the Reda report.

Protect copyright exceptions
The best exceptions won't help you if a publisher can just remove your rights in a licencing agreement. That's why Parliament has called upon the Commission to turn the exceptions into real users' rights that cannot be removed by contract. There is no mention of this important demand in the Commission plans.
Strengthen authors

The Commission is mentioning that steps may be needed to strengthen authors' negotiating positions, but it remains very unclear what they will actually propose.

Make available works no longer sold

The Commission appears to be following the Reda report demand to allow libraries, museums & archives to make those works in their collections that are no longer offered for sale available on the Internet, including across borders.

This would be huge step in the right direction. The exact way it will be implemented is still unclear – it is important that this becomes a copyright exception.

Facilitate education

The Commission is considering to harmonise the education exception to make online and cross-border teaching easier

That's great! However, we must ensure that a harmonised exception doesn't take away rights that teachers and students already enjoy in some countries.

Empower libraries

The Parliament demand to facilitate digitisation of books is reflected in the plans
E-lending is not. Remote reading will only be made easier in dedicated networks (such as a library VPN).

Private copying

The Commission has picked up some of the demands of Parliament, for example that private copying levies should be more transparent.
It has ignored others, such as the demand that private copying must not be restricted through technological protection measures (DRM)

Protect parody
Parliament pointed out the special importance of exceptions for parody, caricature and pastiche for democratic debate. Still, the Commission doesn't plan to make these exceptions, which are optional today and implemented in varying ways, mandatory across the EU.
Safeguard the Public Domain
The Reda report made clear and uncontroversial demands for protecting the public domain – ensuring that works belonging to all do not again fall under copyright when digitised. They are not mentioned in the Commission text at all.
Consumer rights for digital content

The Commission has published a legislative proposal on consumer rights for online purchases which includes some good elements – e.g. the right to return defective downloadable content, such as buggy games, or to demand damages if faulty software harms your computer.

To fulfil the Parliament's call for a clear and comprehensive set of consumer rights, additional rights should be added such as circumventing digital locks for legitimate purposes, passing on your digital collection to your children etc.

Ensure interoperability
Parliament made a strong call for interoperability, because a lack of it leads to market concentration. There is no mention in the copyright plans of reforming technological protection measures (DRM), which often stand in the way. Possibly, the parallel proposal for consumer rights on digital content could be improved to include this important demand.
Rein in copyright term length
Parliament called for a removal of national peculiarities that extend copyright protection in special cases. One example: The Little Prince is protected for 100 years after Saint-Exupéry's death in France, rather than the 70 years that are the EU standard, because France awards an extra 30 years to authors who died fighting in its armed forces. We also highlighted that there should be no further extensions of copyright terms. The Commission does not address the issue of terms, neither proposing to lengthen nor shorten them.
You can still add your voice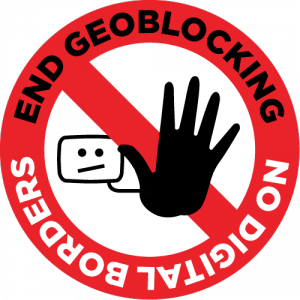 No law has been passed yet – together, we can still influence the extent of EU copyright reform. Now is the time to get involved!
Right now, the Commission is asking for your views on online platforms like the services we all spend much of our day on – Wikipedia, YouTube, Facebook, Twitter, Instagram and so on.
The FixCopyright campaign has built an online interface with which you can conveniently respond to the questions relating to copyright. It is worth 15 minutes of your time, since the answers will go straight to the Commission and will be summarised in an official report – this is your way to be heard:
If you only have one minute, the SaveTheLink campaign is asking for your opinion on just five of the central questions. They will relay the results to the Commission.
If you only have one second, please spread the word about this consultation – for example on Twitter:
The EU wants to hear from you on how to regulate the web and reform copyright – participate now!Tweet this!
You can provide input until Christmas – but don't procrastinate, contribute now and tell your friends! Let's make sure Commissioner Oettinger finds strong voices for effective copyright reform under his Christmas tree.
To the extent possible under law, the creator has waived all copyright and related or neighboring rights to this work.