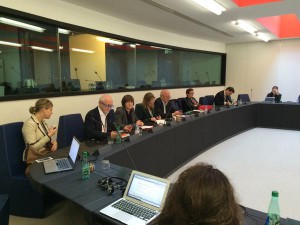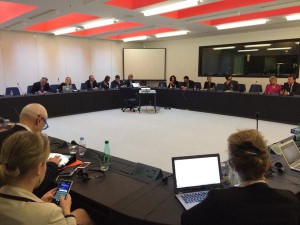 More than 70 MEPs today established an interparliamentary group that will work on the Digital Agenda for Europe. Amongst the founders of the Intergroup are Michał Boni (EPP), Josef Weidenholzer (S&D), Marietje Schaake (ALDE) and Julia Reda (Greens/EFA). They all emphasize the need for an integrated approach toward furthering the digital market and discussing the future of technologies and the open internet.
Cross-party and cross-nationality
The intergroup on the Digital Agenda is an informal network of Members of European Parliament, cross-party and cross-nationality, who are interested in digital technologies and in how they can benefit society. "We recognise the profound impact that digital technologies have on the lives of people. We wish to take an active role in shaping that impact and smart policies by improving the knowledge of the functioning and impact of technologies," says Schaake (ALDE). Weidenholzer (S&D) adds: "The Digital Single Market offers great opportunities. This intergroup will strive for policies that realise the potential while ensuring the privacy and data protection rights of European citizens."
According to Reda (Greens/EFA), the Digital Agenda is not a new or separate area of policy. "It's about fulfilling core responsibilities of government in modern ways and under changing circumstances – like empowering people and ensuring equitable participation in our society. If progress is to benefit all Europeans and improve our democracy, digital issues must be considered across legislative areas and party lines, as we will do in this intergroup. The new European Commission has likewise put digital issues front and center – the Intergroup will serve as Parliament's strong counterpart."
Digital Single Market
Currently, the European institutions are preparing legislation to create a Digital Single Market. Removing unnecessary barriers in the telecoms market and harmonizing copyright laws are important for many industries as well as the European economy as a whole. Through the organization of events and exchanges of views, the Intergroup will seek to advance the development of smarter, more relevant EU policies that promote fundamental rights, prosperity, learning and participation.
"If we want to avoid drift in Europe, we need to use all digital drivers for development, start the serious debate with all stakeholders, think in holistic terms and accelerate the implementation of Digital Single Market," says Michał Boni (EPP).
To the extent possible under law, the creator has waived all copyright and related or neighboring rights to this work.