Andrus Ansip, the designated EU Commission Vice President for the Digital Single Market, today announced his willingness to participate in an open online hearing. Prompted by MEP Julia Reda, he stated at his hearing in front of the European Parliament: »We have to learn from the ACTA case. We have to act in a much more inclusive way. […] I am ready to participate in online hearings and debates with our people.«
Reda, member of parliament for the Pirate Party, commended this decision: »It is an absolute novelty for designated EU commissioners to voluntarily face direct questioning by the people. The upholding of this commitment will represent a further step in the democratization of the European Union at the highest level and an increase in the Commission's legitimacy.«
In Parliament, Reda had asked: »People have long been calling for more dialogue and participation on Internet issues. Are you willing to take a bold step and hold an online hearing before the final vote on the Commission?«, making reference to the plenary vote scheduled for October 22.
Ansip's colleague Günther Oettinger, the designated Commissioner for the Digital Economy and Society, had previously answered a similar question by Reda in his own hearing by saying »I share the view of my colleague Ansip on this matter completely«.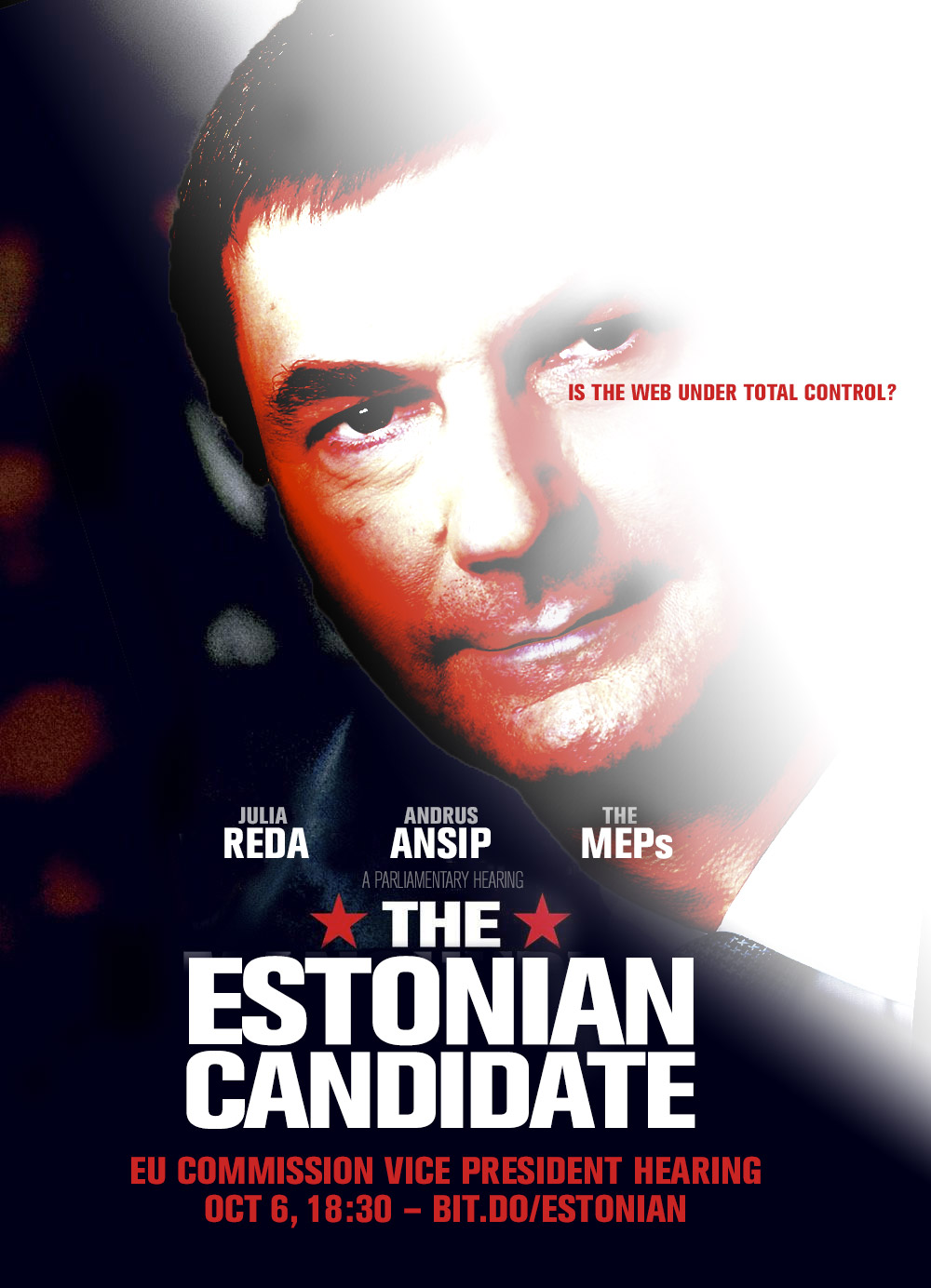 »The online questioning will allow the internet community to clear up some issues that remained ambiguous after the parliamentary hearings, like Oettinger's questionable definition of net neutrality. If desired, I offer the Commissioners-designate all my support in organizing such a hearing«, Reda said.
Reda has delivered a possible template for an online Q&A in the form of her platform WhatWouldYouAsk.eu, which crowdsourced the collection of over 70 questions ahead of the parliamentary hearings, ranked by their importance by members of the online community.
To the extent possible under law, the creator has waived all copyright and related or neighboring rights to this work.