Last summer, my copyright report kicked off a debate about Freedom of Panorama across Europe. The copyright exception that allows people to take and freely use pictures of buildings and artworks in public space has remained a hot topic since then – and the European Commission is now asking for your input on what they should do about it.
You have just 5 days left to tell the EU to protect freedom of panorama across Europe!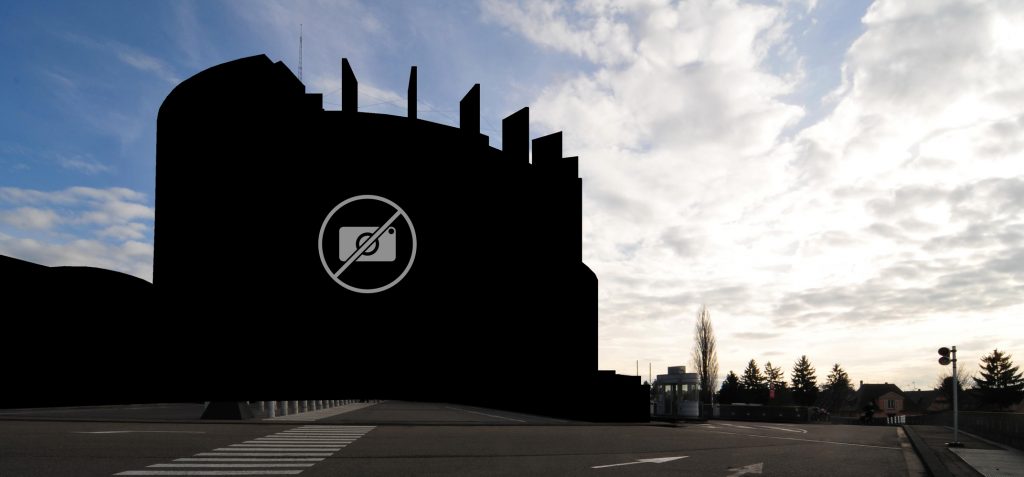 cc by-sa Ralf Roletschek, edited by Romaine and c3o; icon by anbileru adaleru
Let's recap: The EU has 28 different copyright laws, and thus also 28 different rules on Freedom of Panorama. In some countries, this right is not recognised at all or limited to "non-commercial" applications – a line that has become blurry on the web, where we share our private photo albums on commercial platforms and apps.
As a result, thousands of European Wikipedia articles about buildings and public artworks do not contain photos, and journalists have been fined for publishing their own photos of landmarks such as Copenhagen's Little Mermaid statue. In the information age, restrictions on Freedom of Panorama turn millions of internet users into copyright infringers.
Several EU member states are now making improvements, while in at least one, a court case has created new legal uncertainty. It is clear that what we need is action at the EU level.
FRANCE: A small step
France, before one of the most protective countries, took a step forward and adopted FoP for non-commercial purposes in April.
The problem: Nowadays the line between "commercial" and "non-commercial" has become blurry. Imagine these scenarios:
You are travelling and happen to take a shot of the Eiffel tower's copyrighted light show. Nowadays we don't just stick such snapshots in a private photo album – we share them with our friends using commercial services and apps. To upload something to Facebook, you must grant that company the right to "use your picture for commercial purposes" (showing it on your profile on their commercial website) – a right you still do not own in France.
A professional photographer takes an artistic photo of a skyscraper. Even if they never intend to make money off that image, just including it in their professional portfolio is a commercial use.
A documentary filmmaker wants to create a film on a public artwork. Since that is clearly commercial use, they are required to do cumbersome research on the copyright status and who owns the rights, and seek permission.
In all of these situations, creators are the ones who find their work restricted by these rules, not protected. "Non-commercial" freedom of panorama is obviously not enough.
BELGIUM: Catching up
In Belgium, another of the countries that did not allow for freedom of panorama, the Parliament is well on its way towards approving a full right to FoP in the upcoming weeks. Luckily, a proposed amendment to restrict it to non-commercial purposes has been rejected.
ESTONIA: Hope for progress
Estonia already has what France just got: An exception that allows Freedom of Panorama for non-commercial use only. Now the Estonian Ministry of Justice is working on an update of their Copyright Act. Wikimedia Estonia is using this opportunity to push for extending FoP for all purposes. Several local architects and art associations have already come out in support.
SWEDEN: An alarming court case
Sweden was assumed to be one of the countries that allows Freedom of Panorama. But in April, the Supreme Court ruled that a site by Wikimedia Sweden that collected photos of public artwork was infringing copyright – creating confusion about what, exactly, Swedish copyright law allows.
* * *
EU action needed – you can help
The status quo is a mess. It's time to end once and for all any debate over whether or not you're allowed to share a photo of the Eiffel Tower at night – or any other building or artwork.
Rules that might have made sense when the only commercial use of photos of landmarks was selling postcards have turned into a nuisance for both creators and the public at large. Lawmakers need to realize that more copyright is not always better.
Please take 10 minutes to let the European Commission know in their public consultation that we must introduce harmonized freedom of panorama for all purposes across the EU:
Answer the public consultation now
The consultation also asks about a new right for publishers to control how we read and share articles online. If you can, please fill out that part of the consultation too – see here for background on these plans that could harm the freedom to link.
We only have five days left. Please spread the word!
Only days left to tell the EU: Protect freedom of panorama across Europe! Tweet this!
Icons cc by Nara Vieira da Silva, Chameleon Design, Lauren Gallagher via Noun Project
To the extent possible under law, the creator has waived all copyright and related or neighboring rights to this work.