The EU continues taking baby steps towards a Digital Single Market, when what we need is a leap: An "anti-geoblocking" regulation that does not cover online video, like the one presented by the European Commission today, misses the mark. The Commission's sector inquiry and the public consultation on the topic have proven just how widespread digital borders are in Europe today, and that Europeans overwhelmingly support broad action.
Geoblocking is the most anachronistic, un-European, un-digital practice on the web. Digital barriers split up language communities along national borders and deprive cultural minorities, migrants, travelers and language learners alike of access to culture. On the flip side, they deprive artists and European startups of a large audience and customer base.
This year, we have the chance to end digital borders in the EU – but since the Commission keeps dragging its feet, we need the overwhelming majority in favor of doing so to get louder.
That is why I am launching EndGeoblocking.eu today to inform about the issue and call for specific measures to end geoblocking. The call is already supported by the European Language Equality Network ELEN and the startup alliance Allied for Startups.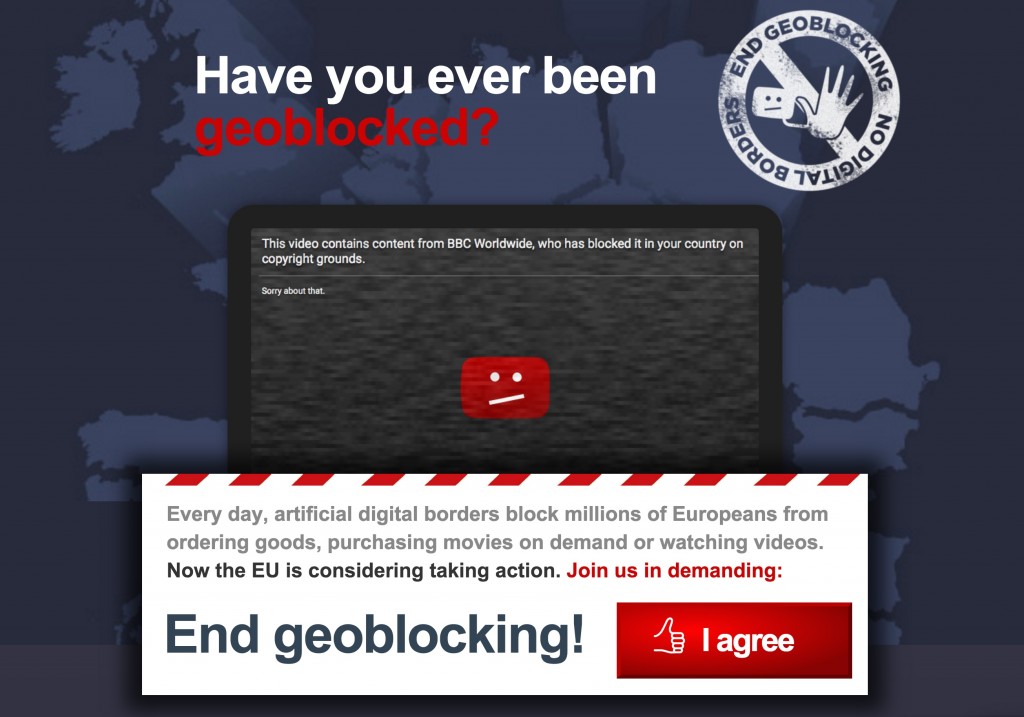 Please visit EndGeoblocking.eu, sign up to be notified when we need to start reaching out to elected officials, and spread it among your friends!
To the extent possible under law, the creator has waived all copyright and related or neighboring rights to this work.