On Tuesday, June 16, the legal affairs committee voted on my report on the review of EU copyright rules. While I managed to negotiate compromises with all political groups on most of my proposals, one area where we couldn't agree to a compromise was the right to publish pictures of public buildings and artworks such as sculptures permanently installed in public places. In some countries such publications require a permission from the architect or rightholder of the public artwork, while the majority of EU member states enjoys the so-called Freedom of Panorama, which allows anyone to publish photographs, documentary films and other works depicting public places without restriction.
My draft report pointed out that the need to acquire a licence for such everyday activities as sharing one's holiday pictures on social media was anachronistic and that Freedom of Panorama should become a rule in the entire European Union. Unfortunately, the members of the legal affairs committee turned this proposal on its head, by adopting the most restrictive amendment on the question of Freedom of Panorama, tabled by the member of the Liberal group Jean-Marie Cavada:
| Original proposal from my draft report: | Amendment 421, adopted in committee with the votes of European People's Party, Socialists & Cavada (Liberals): |
| --- | --- |
| Calls on the EU legislator to ensure that the use of photographs, video footage or other images of works which are permanently located in public places is permitted; | Considers that the commercial use of photographs, video footage or other images of works which are permanently located in physical public places should always be subject to prior authorisation from the authors or any proxy acting for them; |
If this amendment became law, what would that mean in practice?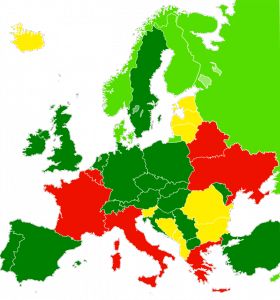 This map shows whether EU countries have Freedom of Panorama under their national copyright laws. Countries marked in Green already have Freedom of Panorama (light green: for buildings only), yellow countries allow the publication of pictures of public artworks only for non-commercial purposes, red ones have no Freedom of Panorama at all.
My initial proposal was to introduce Freedom of Panorama in the entire EU, that would turn all countries on the map green. Jean-Marie Cavada's proposal that was adopted in committee would turn all the green countries yellow or red. According to his proposal, any Freedom of Panorama laws that are not restricted to non-commercial use should be removed.
Why should I care?
You may think that a restriction of Freedom of Panorama for commercial use may only be a problem for companies who want to make money by selling photographs. But in practice, the distinction between commercial and non-commercial is much more complicated.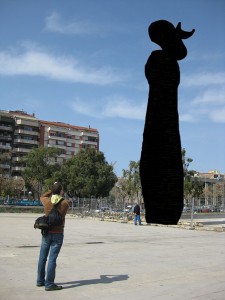 If you upload a holiday picture to Facebook, you don't make any profit from that. You do, however, agree to the terms of service of Facebook, which state that you are giving permission to Facebook to use your picture commercially (Section 9.1 of Facebook's Terms of Service), and that you have cleared all the necessary rights in order to do so (5.1 of Facebook's Terms of Service). That means, if the commercial use of photographs depicting a public building requires a licence from the architect, it is your responsibility to find out whether the building is still protected by copyright (that is whether the architect died more than 70 years ago) and who actually owns the rights today. You then have to conclude a licence agreement with the rightholder or responsible collecting society that explicitly allows the commercial use of the picture by Facebook before you can legally upload your holiday pictures to Facebook. The same applies for other social networks and commercial image hosting sites that typically draft their terms of service in a way that protects them from liability. A restriction to Freedom of Panorama to non-commercial use would therefore bring millions of Europeans into conflict with copyright law over their perfectly harmless, everyday online usage. And, please keep in mind that violating copyright is not only a matter of civil law but there is also criminal law applying (which is enforced by varying degrees).
In general, it is far easier to transgress the limitations of a non-commercial restrictions than commonly understood. For example, we have seen conflicting interpretations by various courts on whether an advertisement-free public broadcaster is allowed to use works with a restriction on non-commercial usage. If there is a consensus on this matter, it's that the realm of commercial usage is entered long before a person makes a profit. You can expect your personal website to be considered commercial if you have advertisements or a Flattr button or other micro-payment service in use, even if you make a lot less money than you pay for hosting your website. In a time when new ways of value sharing on the Internet are being tested and the lines between consumers and producers of works are starting to blur, making your usage rights under copyright law dependent on your status as non-commercial will actually discourage new value-sharing mechanisms such as micro-payment from being developed and adopted widely.
Everyone should be able to use public space freely – without having to negotiate a licence first Tweet this!
The restriction of Freedom of Panorama would also greatly complicate the business of journalists, professional photographers or documentary filmmakers, whose activities are clearly commercial, but who have for decades been able to rely upon the public space as a resource that can be used freely by anybody without having to negotiate a licence first. If one goal of copyright law is to stimulate the creation of new art and information, this change would clearly be counter-productive. In contrast to some artists relying on the public space to create their works, the main source of income for architects certainly isn't the sale of illustrations of the finished building. It's easy to see that the overall effect of a restriction of Freedom of Panorama for creators would be negative.
Non-commercial use and free culture
Finally, a non-commercial restriction is problematic for the use in projects that rely on freely licensed works. Wikipedia does not accept any pictures with restrictions that contradict the Open Knowledge Definition and this includes non-commercial clauses, even though the Wikimedia Foundation that runs Wikipedia is itself not aimed at making a profit. If the proposal by the European Parliament were adopted into law, all pictures of public buildings and permanent artworks depicting a work whose author has not been dead for 70 years would have to be deleted from Wikipedia.
Deleting pictures from Wikipedia, while tragic for the public access to knowledge and culture, would at least be technically relatively easy yet it would require manual efforts sifting out those images that relied on Freedom of Panorama exceptions. But what about all the physical publications that have been made under the Freedom of Panorama law that has been a cornerstone of many European copyright systems for decades? Usually, new laws to extend the reach of copyright law have applied retroactively.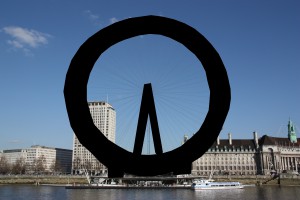 For example, when the protection term for copyrighted works was extended from 50 to 70 years after the death of the author in many European countries, this did not only apply to works created after the change of the copyright law, but also to any works created in the past whose copyright term had not yet expired. That raises the question whether a restriction of the Freedom of Panorama would also apply retroactively and render all the works that have been created under this freedom illegal. Unless explicitly stated otherwise, one would have to assume so. That would mean that lots of books, post cards or calendars of public art that are perfectly legal today would have to be taken off the market and could no longer be made available to the public until a licence from the archtiect had been obtained. It's obvious that this would create a bureaucratic nightmare for publishers and cultural institutions alike, and the damage of such a change would greatly outweigh any questionable benefits.
What can be done?
On July 9, the plenary of the European parliament is going to vote on my report. This is the last chance for the MEPs to discuss and change the stance on the subject of Freedom of Panorama that they want to communicate to the Commission.
Call your representatives, send them a post card, contact them on social media and explain to them why it is important to you that the public space remains free to everyone and that it should not be burdened by licence agreements.
If you live in a country that already has Freedom of Panorama (any of the countries marked in green on the map above), let the MEPs from your country know that they are about to vote for a proposal that would, if put into law, restrict rights that their constituents are relying on. Explain to them that you want to follow copyright law, but that changes such as the one proposed on Freedom of Panorama make it impossible for regular people who are using the Internet to know their rights. Urge them to simplify copyright law and make it fit for the digital age rather than inventing ever new restrictions. Copyright law should strike a balance between all parts of society. Let your parliamentarians know that Freedom of Panorama is an important part of that balance.
Read the follow-up post: Was a shadowy lobby behind the attack on freedom of panorama? The truth is more worrying.
To the extent possible under law, the creator has waived all copyright and related or neighboring rights to this work.