An event co-hosted by MEP Julia Reda, Greens/EFA, Pirate Party and MEP Josef Weidenholzer, S&D
---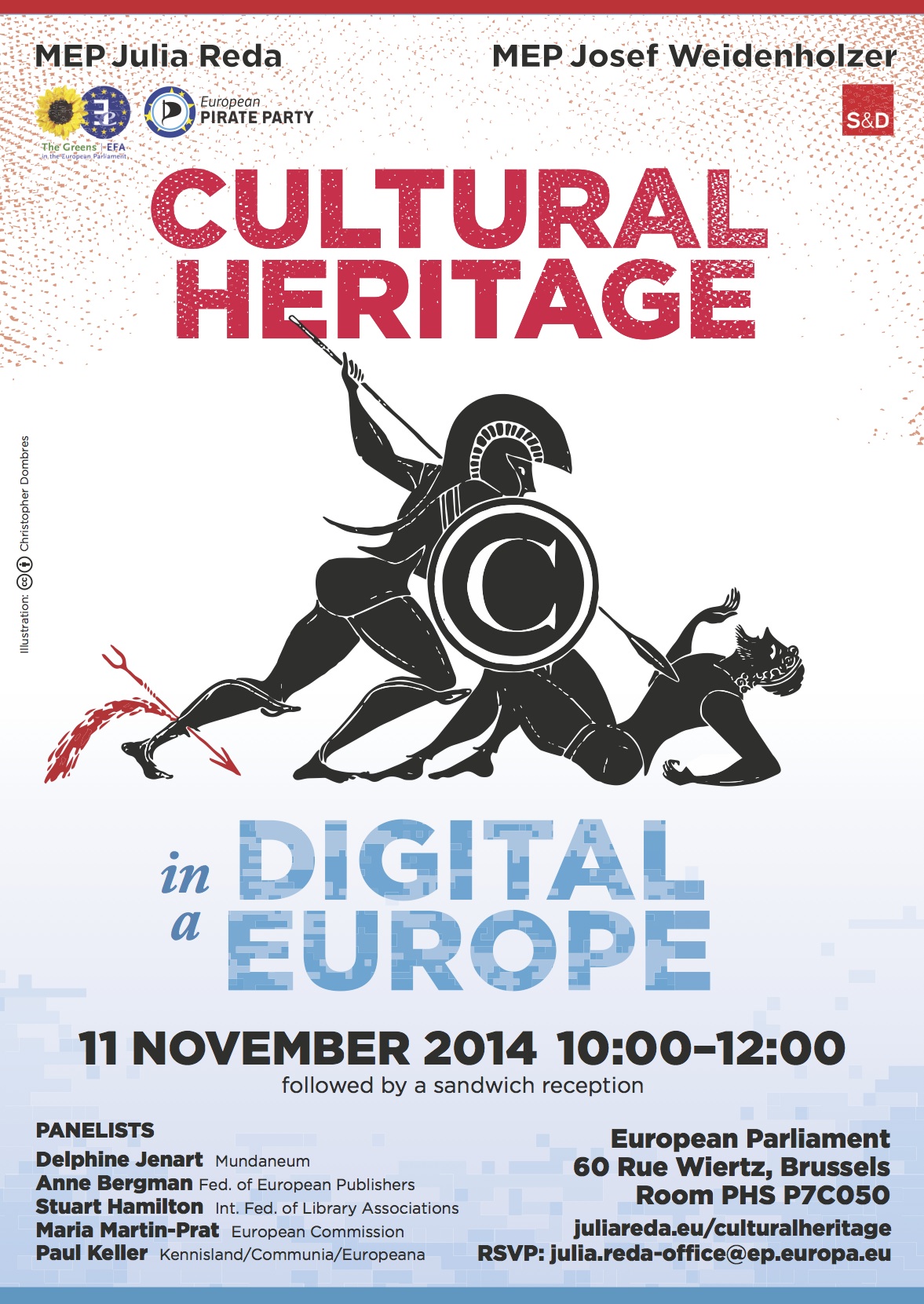 Cultural heritage institutions play a central role in guaranteeing access to culture to the public, also in the digital world. However, too often, libraries, museums and archives face technical and contractual barriers to the digitalization, access, use and reuse of works. Institutional users are among the many in the community of cultural content users calling for copyright reform.
We invite representatives of the civil society, of libraries, publishers, the European Commission and everyone interested to discuss the political and legal responses to these challenges on Tuesday, November 11, 2014 , 10–12am in Brussels.
Programme
Introductory presentation by Delphine Jenart, Deputy Director of Mundaneum
Panel discussion
Live translation English-French
Registration
Please register by email – if you do not have access badge to the Parliament, please make sure to include:
Full name
Birth date
Nationality
ID type (passport or ID)
Number of ID/passport
Please be at the Place Luxembourg (Alterio Spinelli) entrance by 9:50am! Attendance is free.
See also: Facebook event
This conference is the first in a series of public events organized by my office dedicated to the coming European copyright reform.
To the extent possible under law, the creator has waived all copyright and related or neighboring rights to this work.