Update from May 25th 2018, 13:37: Member State governments have today adopted their position on the copyright reform, with no significant changes to the upload filters and link tax provisions. It is now up to Parliament to stop them.
This week, people across the world are learning what they need to do to comply with the EU General Data Protection Regulation, which will become applicable on Friday – and many are finding themselves wishing they had involved themselves in the debate when the law was decided more than two years ago. A wide public debate about its finer points is happening when it's too late to make changes or ask for clarifications – a lost opportunity even for a law that I support.
On the topic of copyright, you NOW have the chance to have an influence – a chance that will be long lost in two years, when we'll all be "suddenly" faced with the challenge of having to implement upload filters and the "link tax" – or running into new limits on what we can do using the web services we rely on.
In stark contrast to the GDPR, experts near-unanimously agree that the copyright reform law, as it stands now, is really bad. Where in the case of the GDPR the EU institutions pushed through many changes against the concerted lobbying efforts of big business interests, in the copyright reform they are about to give them exactly what they want.
Parliament and Council have had over a year and a half to fix the glaring flaws of the Commission proposal – but despite their growing complexity, the latest drafts of both institutions fail to meet basic standards of workability and proportionality. Here's the state of play in both bodies: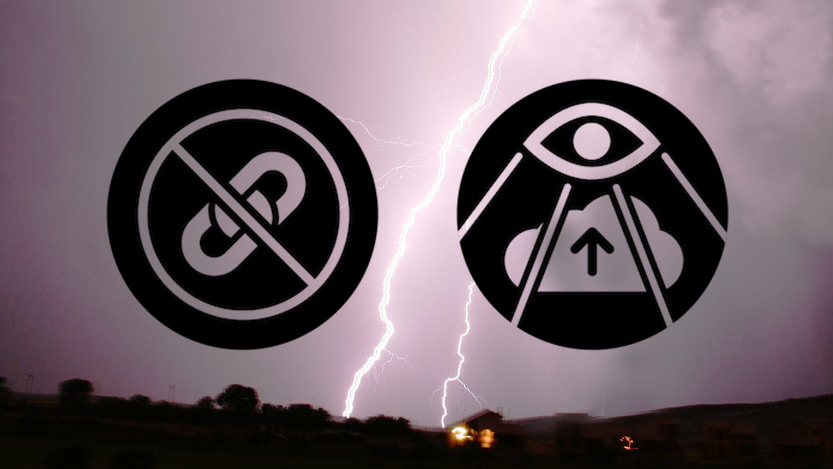 I. Council: The member state governments
This Friday, the Bulgarian EU Council Presidency is (again) seeking to finalise the Council's position.
Their latest proposal would still force internet platforms to implement censorship machines – and makes a total mess out of the planned extra copyright for news sites by allowing each member state to implement it differently.
28 different link taxes
The German government is standing in the way of an agreement over which kinds of snippets of news content should fall under the "link tax" and thus become subject to a fee when shared: They insist that whether a snippet constitutes an original intellectual creation by its author or not should not be a criteria.
To appease them, the Presidency is proposing that every country should just decide for themselves. Sharing "insubstantial" parts of an article should remain free, but member states get to choose whether that means snippets that lack creativity, or snippets that have "no independent economic significance", whatever length that may be – or both (Recital 34a).
Of course, this fundamentally contradicts the aim to create a Digital Single Market with common rules, which is right there in the title of the planned law. Instead of one Europe-wide law, we'd have 28, with the most extreme becoming the de-facto standard: To avoid being sued, international internet platforms would be motivated to comply with the strictest version implemented by any member state.
It also remains open whether simple links will be affected, because they almost always contain the title of the linked-to page, and it's not obvious that an article's title counts as "insubstantial". Get ready for drawn-out court cases and years of legal uncertainty around hyperlinks if this version of the text becomes the law.
You don't need to filter, but we'll sue you if you don't
The Bulgarian Presidency agrees with the Commission's goal to force internet platforms to monitor all user uploads to try and detect copyright infringement, even though that will necessarily lead to takedowns of totally legal acts of expression. But they realise that putting that in plain writing violates existing EU law and the Charter of Fundamental Rights.
Their "solution": Make platforms directly liable for all copyright infringements by their users, and then offer that they can avoid that unreasonable liability if they can show they've done everything in their power to prevent copyrighted content from appearing online – namely, by deploying upload filters (Article 13, paragraph 4). Which remain totally optional, of course! Wink, wink, nudge, nudge.
Tragically, the only remaining point of disagreement in Council is whether this proposal is bad enough, or should be made worse.
Where the member states stand
Here's what we know about each member state government's position on the latest proposals:
| | | |
| --- | --- | --- |
| Country | Link tax | Censorship machines |
| Austria | make it worse | agrees |
| Belgium | make it better | make it better |
| Bulgaria | agrees | agrees |
| Croatia | make it worse | agrees |
| Cyprus | tends to agree | make it worse |
| Czechia | make it better | agrees |
| Denmark | agrees | agrees |
| Estonia | no data | agrees |
| Finland | make it better | agrees |
| France | make it worse | make it worse |
| Germany | make it worse | make it better |
| Greece | make it worse | agrees |
| Hungary | make it worse | agrees |
| Ireland | agrees | agrees |
| | | |
| --- | --- | --- |
| Country | Link tax | Censorship machines |
| Italy | make it worse | make it worse |
| Latvia | agrees | agrees |
| Lithuania | skeptical | agrees |
| Luxembourg | agrees | agrees |
| Malta | tends to agree | agrees |
| Netherlands | agrees | make it better |
| Poland | skeptical | agrees |
| Portugal | make it worse | make it worse |
| Romania | agrees | agrees |
| Slovakia | agrees | agrees |
| Slovenia | skeptical | agrees |
| Spain | agrees | make it worse |
| Sweden | make it better | agrees |
| UK | unclear | agrees |
Some of The worst offenders
Germany is standing in the way of an agreement over what the "link tax" should cover (see above).
Austria and Italy want to extend the duration of the "link tax".
France, Italy, Spain and Portugal want to force upload filters on not-for-profit platforms (like Wikipedia) and on platforms that host only small amounts of copyrighted content (like startups). Even if platforms filter, they should still be liable for copyright infringements of their users under civil law, just not under criminal law.
Hungary used to be against the "link tax", but is now fully in favour, thereby giving Germany the majority it needs to push this through.
* * *
II. Parliament: Your directly elected representatives
MEP Axel Voss recently released a new version of the text he wants the Legal Affairs Committee to approve in their upcoming vote on June 20/21. He seeks an agreement on these points next week. After that vote, it'll be near impossible to make meaningful changes.
Wishful lawmaking
Mr Voss' latest draft expands the scope of the censorship machines proposal to all web platforms (a) whose purpose is to "give access to copyrighted content uploaded by users" and which (b) "optimise" that content. What counts as optimising? Among a long list of actions, we find that "displaying" the uploads already makes platforms legally liable for any copyright infringement they may include (Recital 37a).
And in his version, web services can't even avoid liability by implementing upload filters. To protect themselves from being sued, they would need to get licenses from all rightsholders that exist on the planet before allowing user uploads to go online, just in case the upload may contain (parts of) any of their works.
He also claims that checking every new user upload for whether it includes one of hundreds or thousands of specific copyrighted works somehow does not constitute "general monitoring" (Recital 39), which would be forbidden – now that's some wishful lawmaking.
On the "link tax", Voss is still trying to force the European news media into a cartel no one can break rank with – just in a new way. After his plan to make the neighboring right inalienable was met with much resistance, he now tries to make sure no news source can give search engines free licenses by stating that "listing in a search engine should not be considered as fair and proportionate remuneration [for the use of snippets]" (Recital 32).
Where the parties stand
| | | |
| --- | --- | --- |
| Party | Link tax | Censorship machines |
| EPP | pushing for | pushing for |
| S&D | resisting | resisting |
| ECR | mixed | inclined |
| ALDE | inclined | pushing for |
| | | |
| --- | --- | --- |
| Party | Link tax | Censorship machines |
| Greens/EFA | resisting | resisting |
| GUE/NGL | resisting | resisting |
| EFDD | resisting | resisting |
| ENF | pushing for | pushing for |
* * *
In the next month, Europe will decide:
Will dumb robots decide what we can and cannot upload – will we have censorship machines in Europe?
Will our ability to share news online be limited by a "link tax"?
If you are opposed to these ideas, please raise your voice now – both with your government and your elected representatives in the European Parliament. You can call the latter for free using Mozilla's ChangeCopyright tool!
To the extent possible under law, the creator has waived all copyright and related or neighboring rights to this work.