Tomorrow afternoon (Oct 27), the European Parliament holds its final vote on net neutrality. The proposal before the Parliament has crucial loopholes. My colleagues and I are fighting until the last minute for an internet that is fair and equal.
Here's what you need to know and how you can still support the fight:
A broad alliance including Professor Lessig, Sir Tim Berners-Lee, digital rights organisations, startup companies and many more are urging the Parliament to close these loopholes
Few hours remain for you to go to SaveTheInternet.eu and urge your MEPs to take a stand for true net neutrality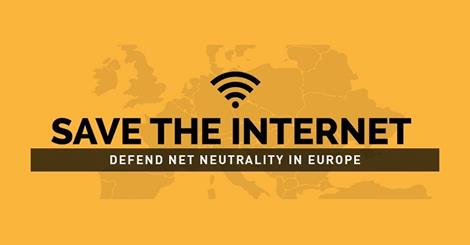 To the extent possible under law, the creator has waived all copyright and related or neighboring rights to this work.